COMMUNITY WALKS, BOUNCE & BURN AND PILATES IN MEDWAY, KENT
Sandra Samuels-Allen is on a mission to make a big impact on social isolation in Kent
Growing The Kent Community
Walking Workout With A Difference C.I.C is all about building the community, bringing people together and having some fun at the same time. What I refer to as Wellbeing Balance is important to us all as individuals and our community groups offer activities and create a social element to help mental health as well as physical health and to tackle loneliness. We offer advice and training to both adults, disabilities and children in the community groups of Medway, helping us all to understand and appreciate the benefits of staying active for life and the importance of healthy eating alongside activity.
Sandra Samuels-Allen, founder of Walking Workout With A Difference C.I.C.
(Community Interest Company), tells us the story behind the phenomenon.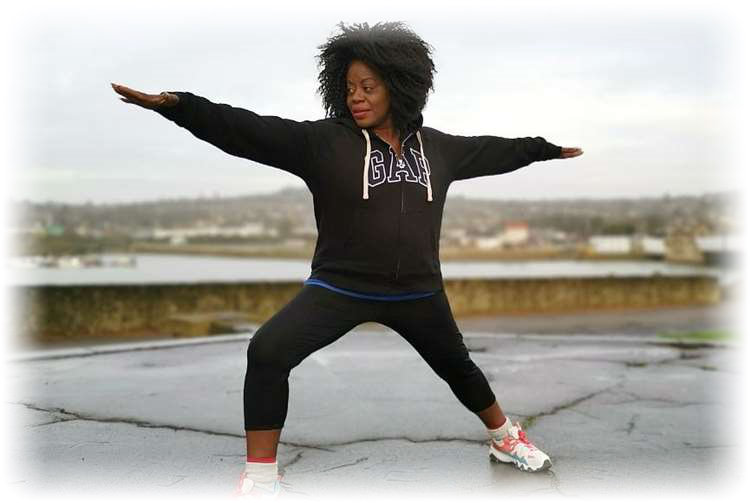 At the turn of 2017 while sitting on the edge of my bed, I found myself wondering how I could take myself out of isolation/loneliness and meet new people after moving to Kent and having no friends in the Medway. I started posting on social media to see if anyone would be interested if I setup a local community group to walk, talk, have a workout, and also to help the community with physical wellbeing, and mental health.
It worked, and Walking Workout With A Difference was born! Each time I meet the members to do a walking workout it is so rewarding knowing I can offer my time to the community and share fun. The members are so welcoming; never a dull moment, and we always laughing and supporting each other.
PILATES FITNESS
find out more…
WALKING GROUP EXERCISE
find out more…
BOUNCE & BURN FITNESS
find out more…